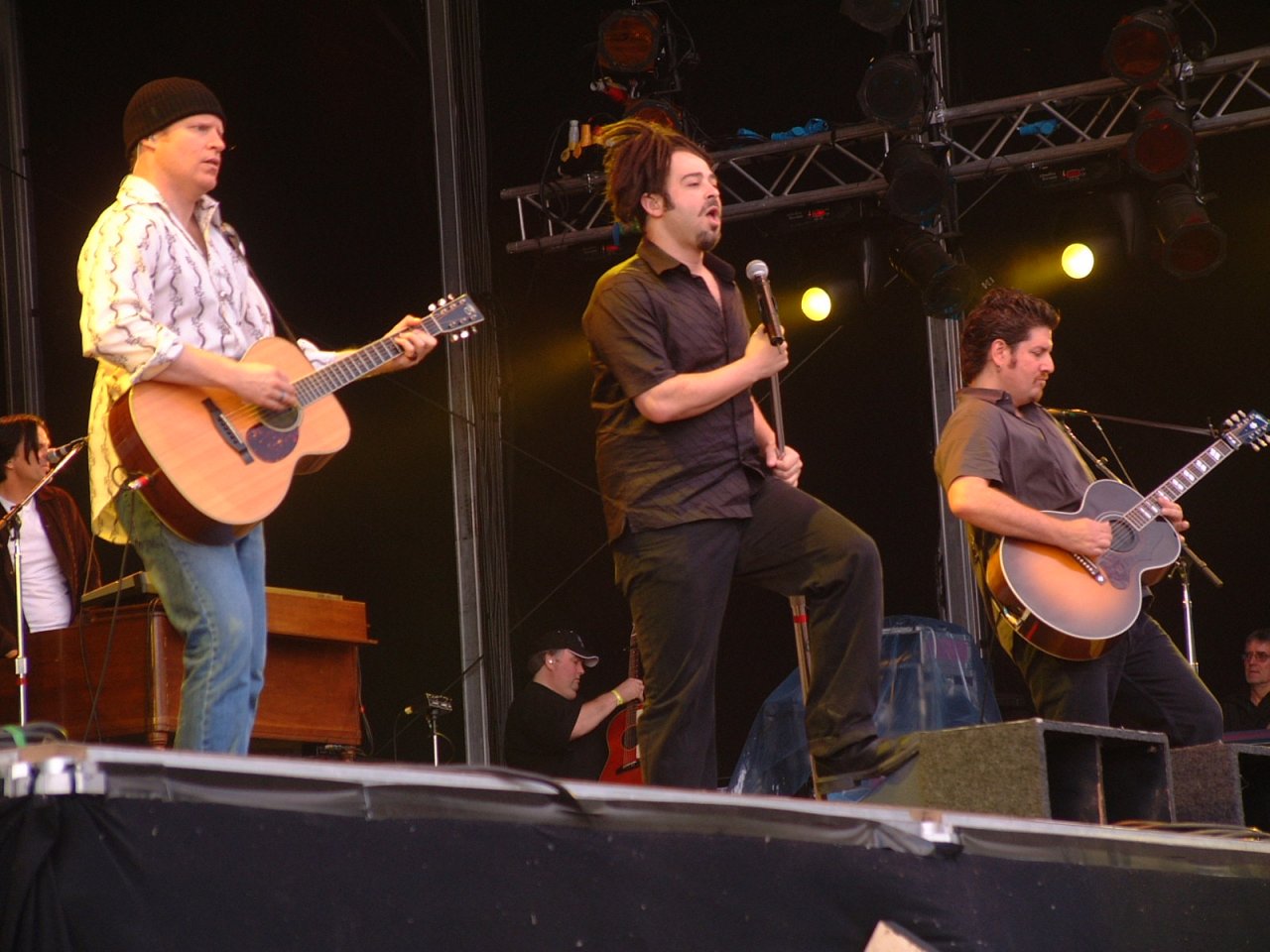 counting crows are coming...and i am going...oh how i love counting crows!!! the tickets go on sale on tuesday and i am going to get tickets. i have not seen them play for almost four years. i love counting crows...maybe i will actually get to see colorblind preformed live.
what i love is the contrast of lyrical poetry and music. "i am colorblind...coffee black and egg white..." this is music that has a way of constantly making me happy.
happy very very early birthday to me...